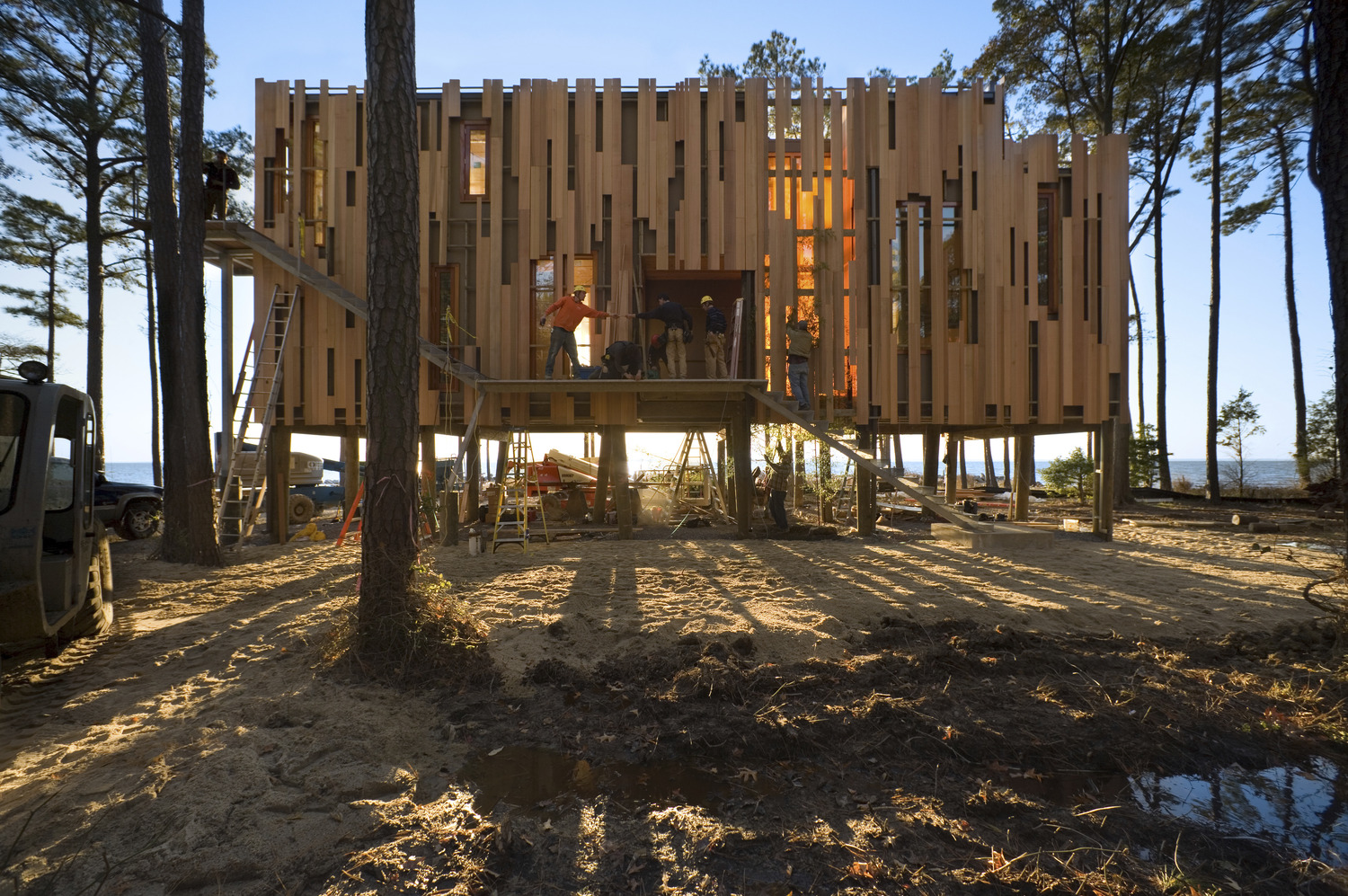 KieranTimberlake's innovative work with prefabrication was recently highlighted in a WIRED Magazine article on sustainable building practices.

As the global construction industry creates about one-third of the world's waste, the article emphasizes a necessary shift towards circular building, or "the practice of making buildings that can be more easily disassembled, moved, or repurposed."

In a list of recent examples, they note "KieranTimberlake's innovative prefab, sustainable homes Loblolly House and Cellophane House™."

Completed in 2006, Loblolly House used integrated assemblies of parts, fabricated off-site, to build a house in an entirely different way. The conception and detailing were formed about four new elements of architecture: scaffold, cartridge, block, and equipment. The connections between elements were designed to be made using only simple hand tools.
Read More