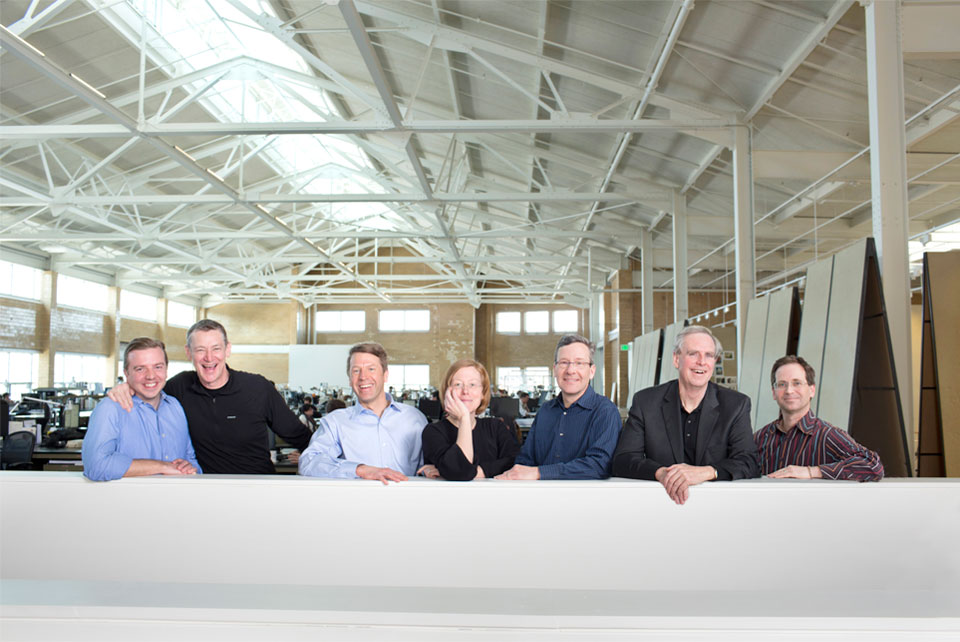 KieranTimberlake is delighted to announce the elevation of five new partners at the firm. We celebrate this pivotal moment in our design practice, which has steadily grown to nearly 100 people over the 30 years since our founding in 1984. The new partners—Billie Faircloth, Matthew Krissel, Richard Maimon, David Mark Riz, and Jason E. Smith—have collectively realized dozens of award-winning projects across the country and around the world.

Founding partners Stephen Kieran and James Timberlake are excited about continuing to develop the firm's design and research efforts with the contributions and guidance of these new partners, each of whom brings unique perspective and experience to help grow, evolve, and move the practice forward.

"These five talented individuals who span three generations have been so instrumental to the ongoing development of the firm," remarks James Timberlake. "They bring truly exciting possibilities to broadening and expanding our thinking about design, research, and the advancement of architecture."

Stephen Kieran comments, "The new partners have demonstrated their capacity to extend our firm and its culture of innovation into an ever-growing realm of inquiry and influence. They are leaders that are committed to asking and resolving the hard questions that move architecture forward."
Read More