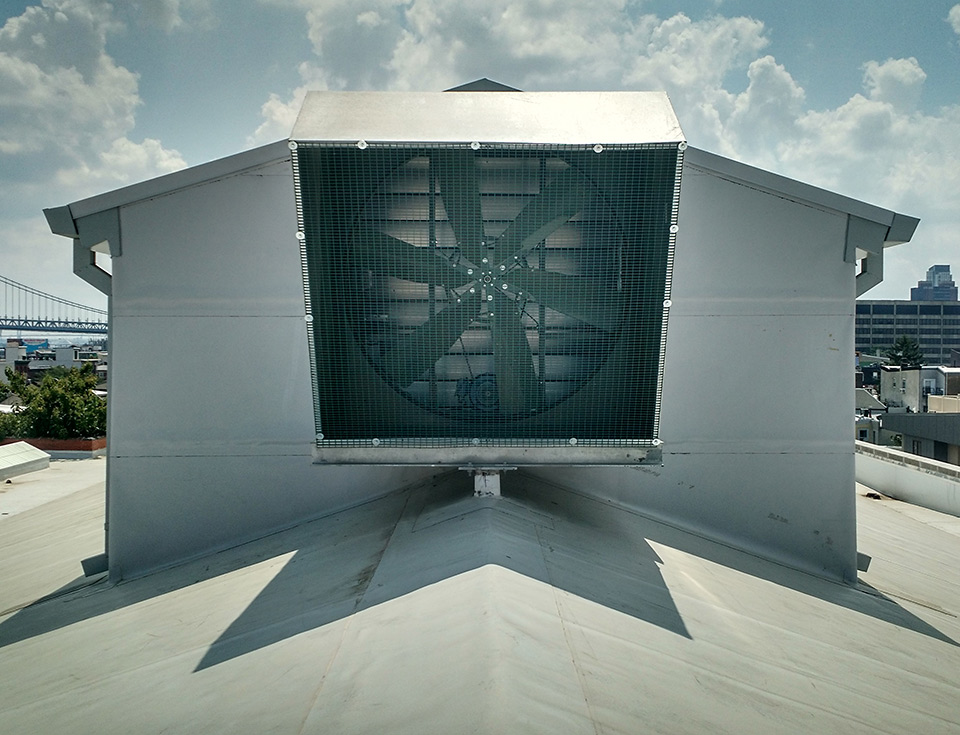 KieranTimberlake's innovative, energy efficient studio was recently cited by Penelope Green in The New York Times article, "Do Americans Need Air-Conditioning?" Green's story comments on the paradox of overcooled spaces during the summer months, and highlights our passive cooling experiment in which we eschewed air-conditioning for the entire summer of 2015. Instead, we relied on fans, open windows, dehumidifiers, and a nighttime flushing system that exhausted hotter air that accumulated during the day and replaced it with cooler evening air. While we ultimately installed an air-conditioner the following summer, as Green notes, our studio is as "a model of energy efficiency" thanks to our mixed mode operation.

Also mentioned in the article is Roast, a comfort survey app developed by our affiliate company KT Innovations. As its name implies, Roast was born from our building manager's efforts to keep the office comfortable during our 2015 summer experiment. The first iterations ultimately led to a relaxed dress code, flexible work hours that avoided the afternoon heat, and additional fans. Over time, the survey evolved to collect feedback not only on temperature and humidity, but also brightness, noise levels, smells, cleanliness, productivity, and more.

The full article is available online at The New York Times.