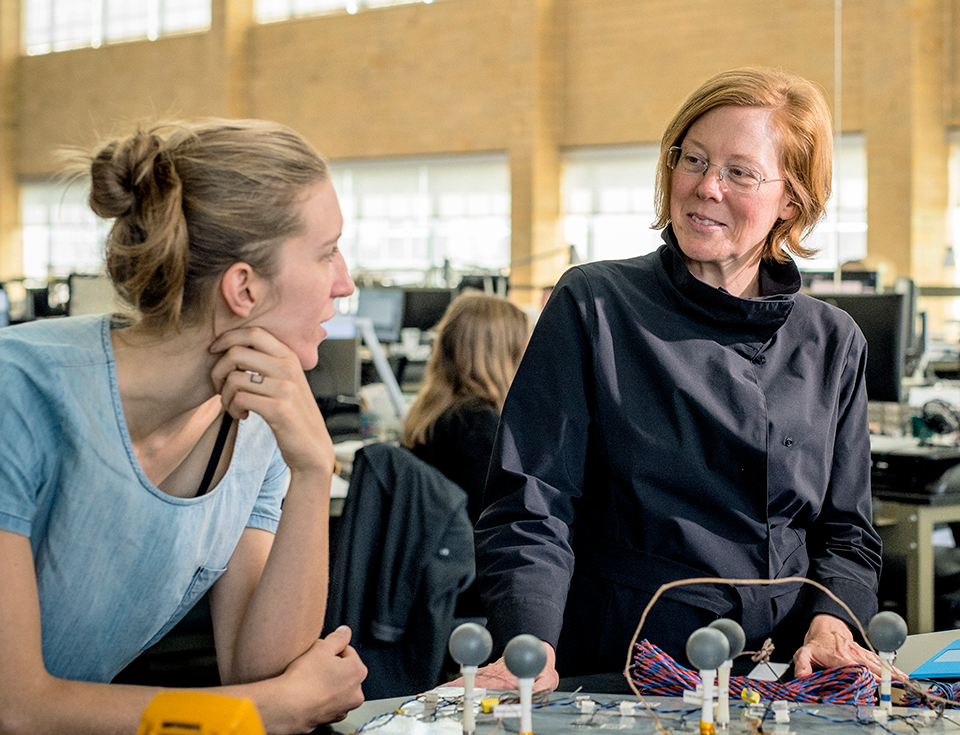 This month, firm partner and director of research Billie Faircloth received the title of Fellow from the American Institute of Architects' Jury of Fellows. The fellowship is the AIA's highest honor, recognizing an individual for their exceptional work and contributions to architecture and society.

The College of Fellows recognized Billie, who joined the firm in 2008, for her work education, research, literature, and the practice of architecture.

Billie leads KieranTimberlake's transdisciplinary group of professionals leveraging research, design, and problem-solving processes from fields as diverse as environmental management, chemical physics, materials science, and architecture. She fosters collaboration between disciplines, trades, academies, and industries in order to define relevant problem-solving boundaries for the built environment.

Read More