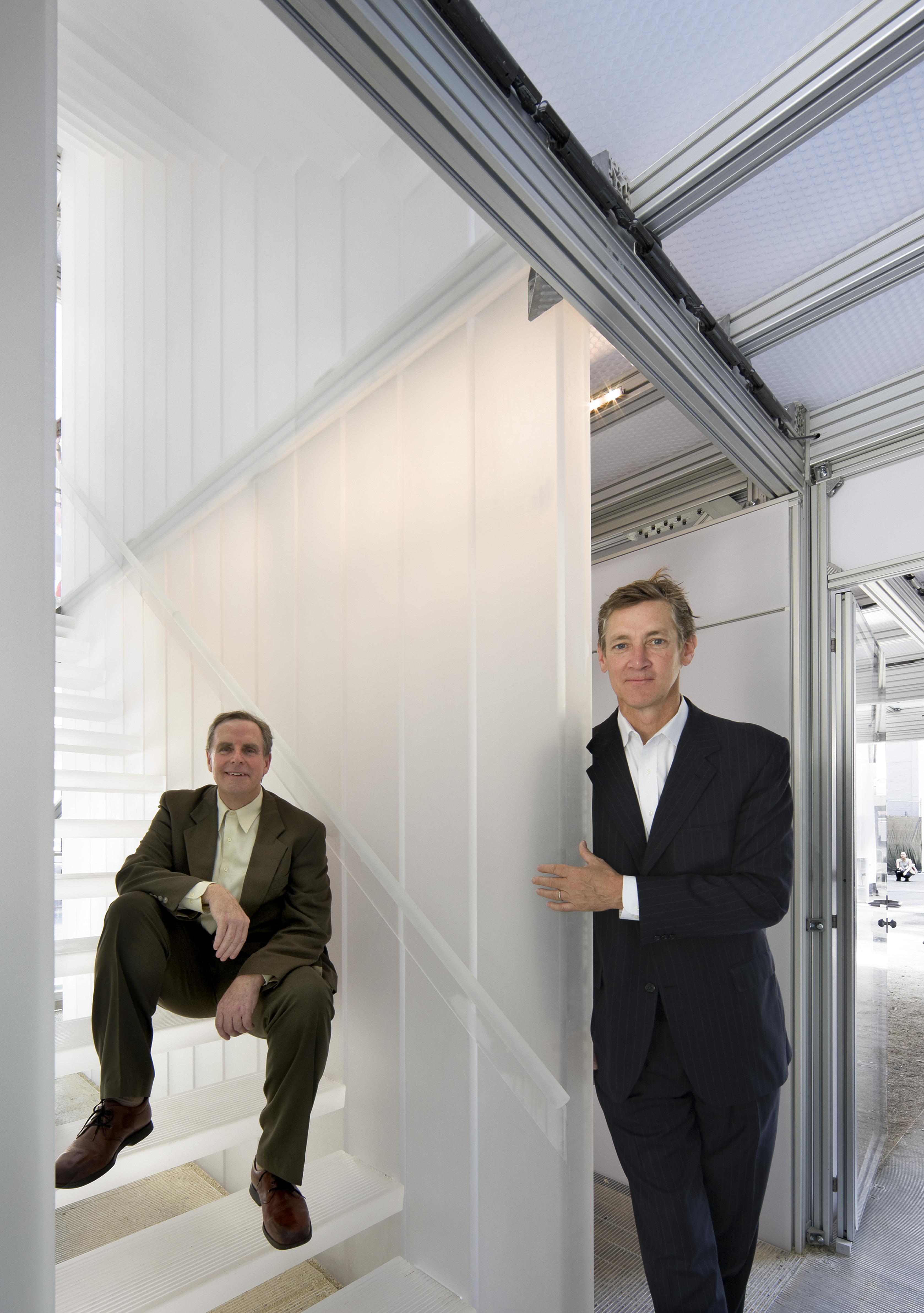 KieranTimberlake founding partners Stephen Kieran and James Timberlake were honored by The Center for Architecture and Design with the 35th Louis I. Kahn Award in a ceremony in Philadelphia on November 2, 2021.

"To a student, and young architect, Louis Kahn exemplified practicing at the pinnacle of architecture," said James Timberlake. "Louis Kahn was an architect's architect."

The award honors the most influential and accomplished architects from around the world in memory of Philadelphia architect Louis Kahn [1901-1974], whose monumental designs have influenced generations of architects, including Stephen and James.

Previous recipients of the Louis I. Kahn Award include Sir David Adjaye (2018) and Jeanne Gang, FAIA (2017).

"We are humbled and grateful for this award," James said. "As for Steve and me, and the firm at-large, it is recognition of the diligence, effort, and hard work that we give to each and every commission and an acknowledgement to our clients that they made the right choice."

Steve and James were awarded at the University of Pennsylvania Museum of Anthropology and Archeology on November 2, 2021. Proceeds from the event will benefit architecture education for young people in Philadelphia through the Charter High School for Architecture + Design and The Center for Architecture + Design's Architecture in Education program.