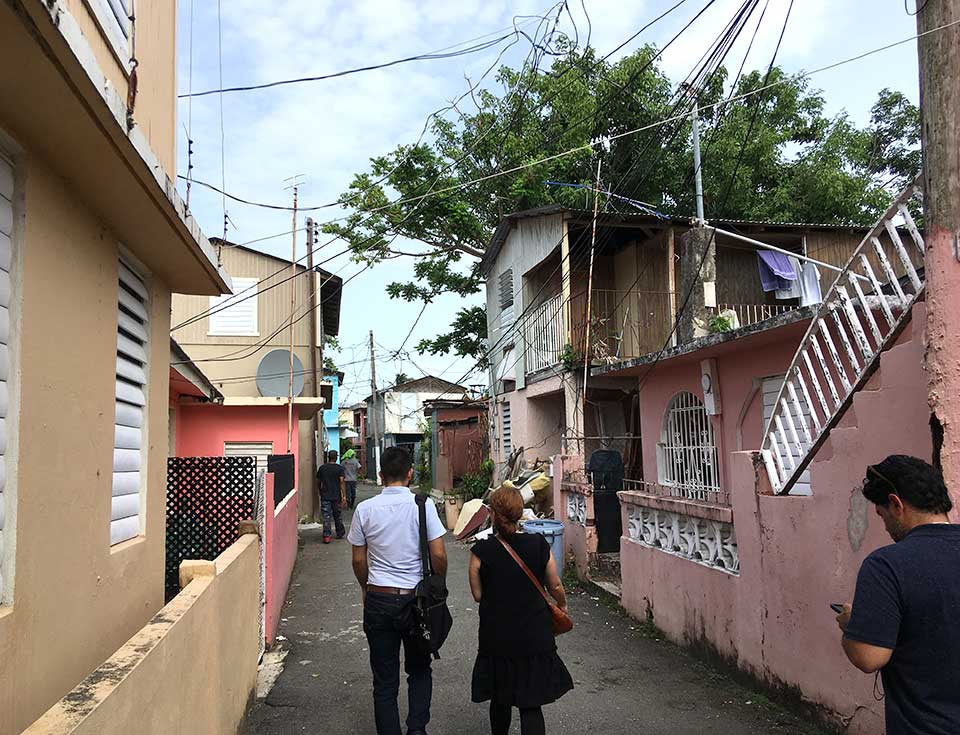 In the wake of Hurricane Maria, how can Puerto Rico become more resilient and serve as an example and an inspiration to other communities?

This is the question that prompted Puerto Rico native and KieranTimberlake Associate Fátima Olivieri to travel to the island in June of 2018. Thanks in large part to her efforts, this query also set the framework for KieranTimberlake's initiatives on the island for the past year and a half.

After the devastation of Hurricane Maria, a Category 5 storm that catastrophically impacted the island in September 2017, it was imperative that communities in Puerto Rico think about long-term resilience strategies in addition to disaster relief and recovery efforts. The University of Puerto Rico's National Institute of Energy and Island Sustainability (INESI) invited KieranTimberlake to participate in a three-day workshop along with 42 other local and international universities, private organizations, NGOs, community partners, and government agencies. The goal of the workshop was to organize on-the-ground efforts and match local community groups with partner organizations through a RISE (Resilience through Innovation in Sustainable Energy) network for both immediate and long-term resilience initiatives.
Read More