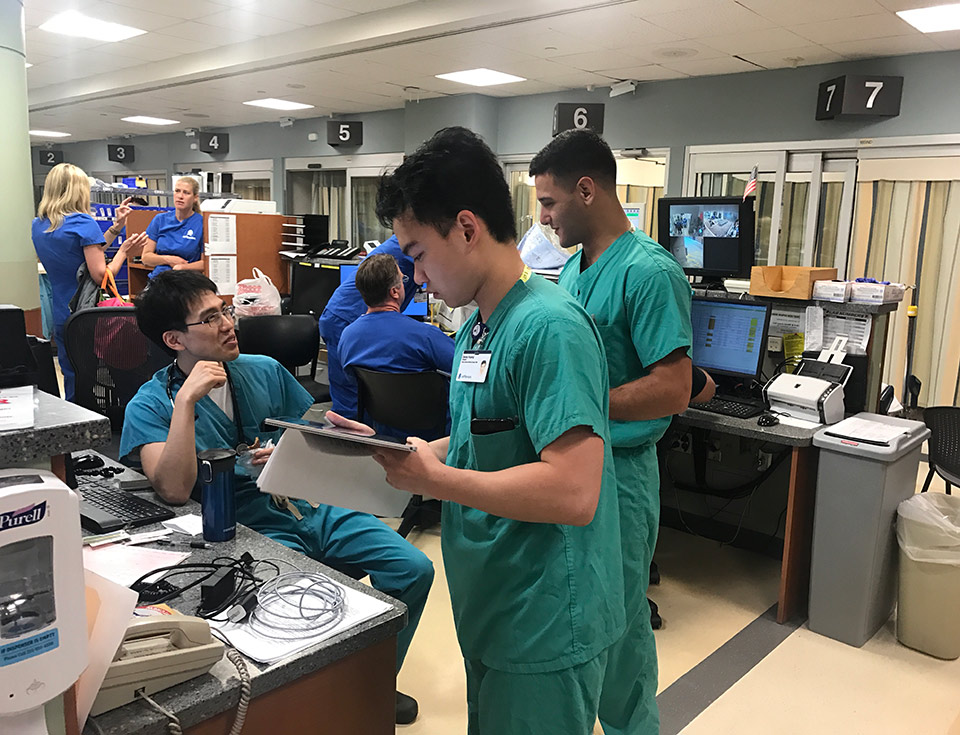 This fall, our research on occupant behavior and building design made the news. In 2013, after conducting spatial survey research that explored the relationship between occupant behavior and urban park design, we began working with Dr. Bon Ku, the Assistant Dean for Health and Design and Director of JeffDESIGN at Thomas Jefferson University, to determine if this type of analysis could also be applied to the field of healthcare. In September, our resulting collaborative research was covered by the Philadelphia Inquirer. "People ask me: 'Are you just trying to make the E.R. look prettier or polished, with the walls a more soothing color?'" Dr. Ku told the paper. "No. You can design spaces to change the behaviors of people."

Together with a team of Dr. Ku's doctors, nurses, medical students, and hospital administrators, we used spatial analytics to investigate how workspace layout affects communication and team interaction amongst nurses and doctors in the ER department. The primary goal of our research was to uncover opportunities to introduce design thinking and innovation to emergency departments.

In collaboration with Dr. Ku and JeffDESIGN's Dr. Robert Pugulsi, we developed an occupant mapping workflow for surveyors using iPads. Over the course of several weeks, a team of medical students shadowed Emergency Department nurses throughout their shifts and used the tool to log their movements, actions, interactions, and location. We then used the questionnaire results and spatial survey data to create a rich depiction of the experience, perception, and measured behavior of nurses in the hospital.

Using research that spanned two summers, our spatial analysis helped paint a picture of the many ways patients and healthcare providers inhabit Jefferson's Emergency Department, and gave us a better understanding of the relationships between hospital layout and the behavior, productivity, and delivery of care of its nurses. In particular, our surveys focused on communication between nurses and their patients, colleagues, and staff.
Read More